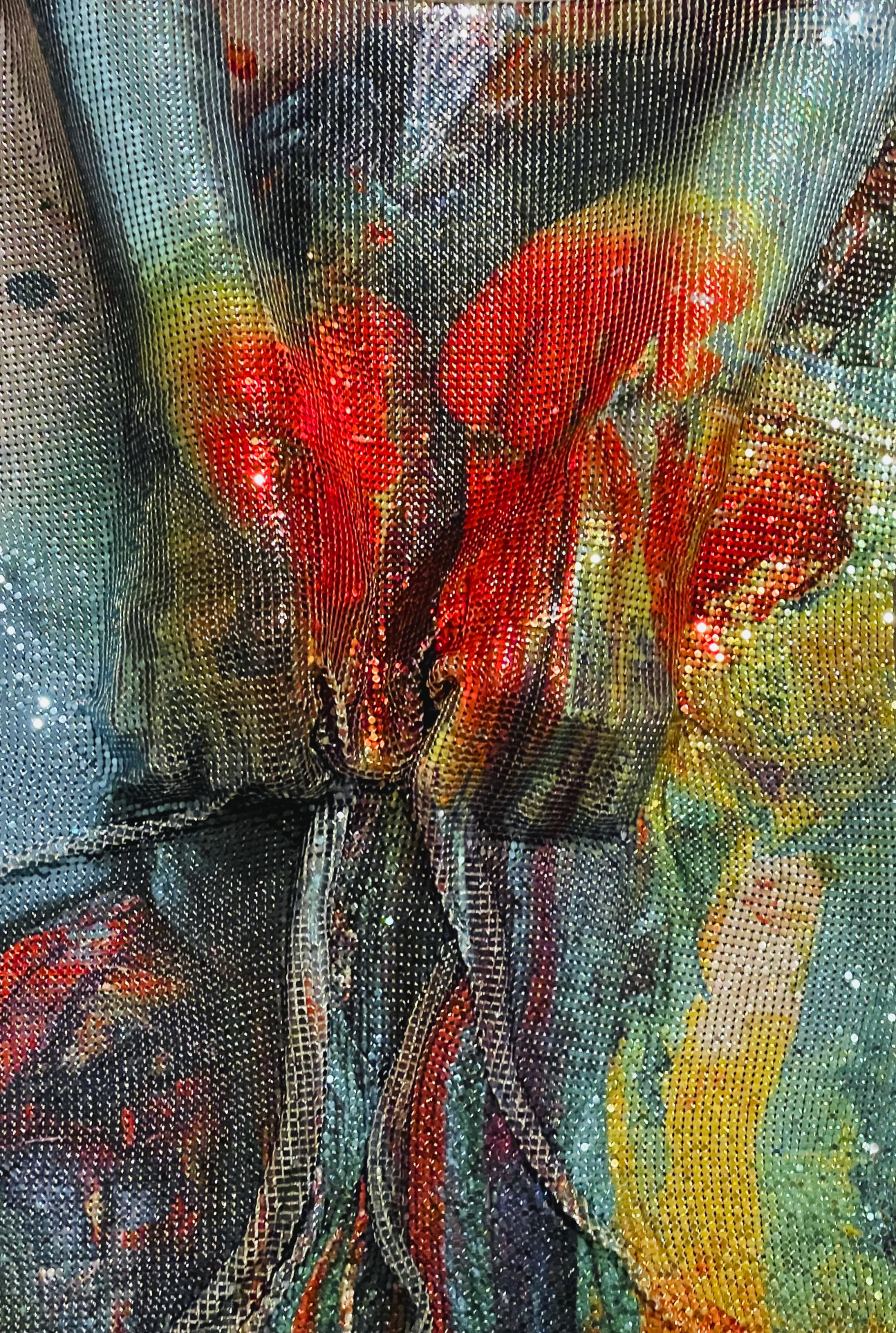 "Katharine Grosse: Apollo, Apollo" at Espace Louis Vuitton Venezia
Usually when you enter a Katharina Grosse exhibition you get the sense that the space came this way: it was born into ballistic color. The painter's exhibition in Venice at the Espace Louis Vuitton is a departure. In the first of a commissioned series for Fondation Louis Vuitton, Grosse uses the black box of the location to finally show the audience her hands. Of course, being Grosse, they are abstracted and larger than life. Once you gape long enough, do yourself a favor: hop one alley over and order a 26 Euro bellini and cheesy toast at Harry's Bar. You can fit this two-stop treat in anytime you are passing through Piazza San Marco.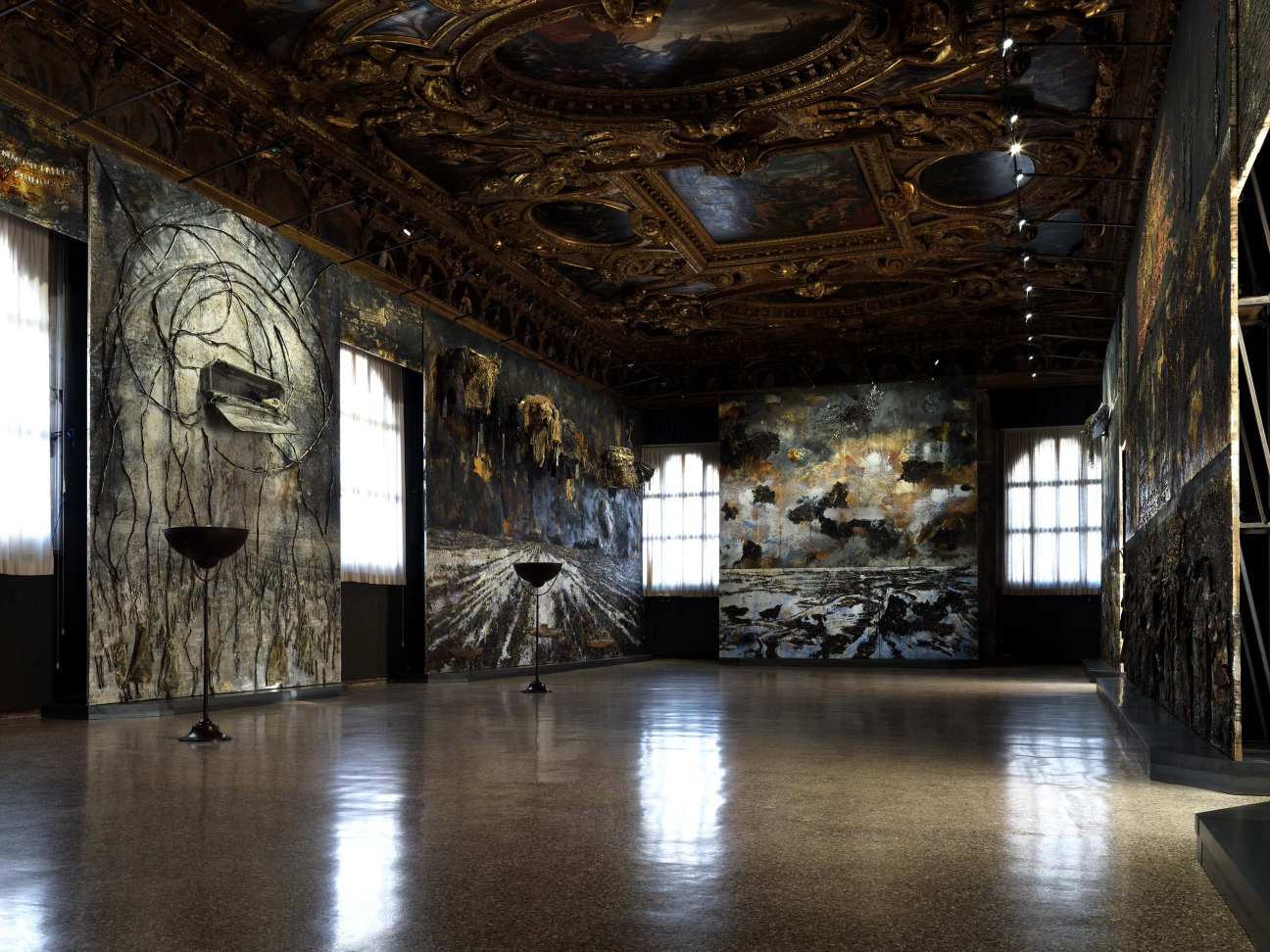 Anselm Kieffer at the Palazzo Ducale
Directly on this square you'll find Anselm Kieffer whose knack for spectacle is finally getting the accommodations it deserves. The Doge Palace, which flanks Venice's most Instagramed locale, has been known to intermittently let the art world in to play house. This time its loaned itself to a giant. Kieffer was asked by Fondazione Musei Civici di Venezia to respond specifically to the Sala dello Scrutinio, the room in the Palazzo where the dogs were elected, and reigns rose and fell. The German painter and installation artist—known for committing himself to the most quintessential of life's questions—approached this task philosophically, first drawing on the writings of native Venetian Andrea Emo. The results are moody and romantic. Everything you want from Kieffer as an early evening aperitivo.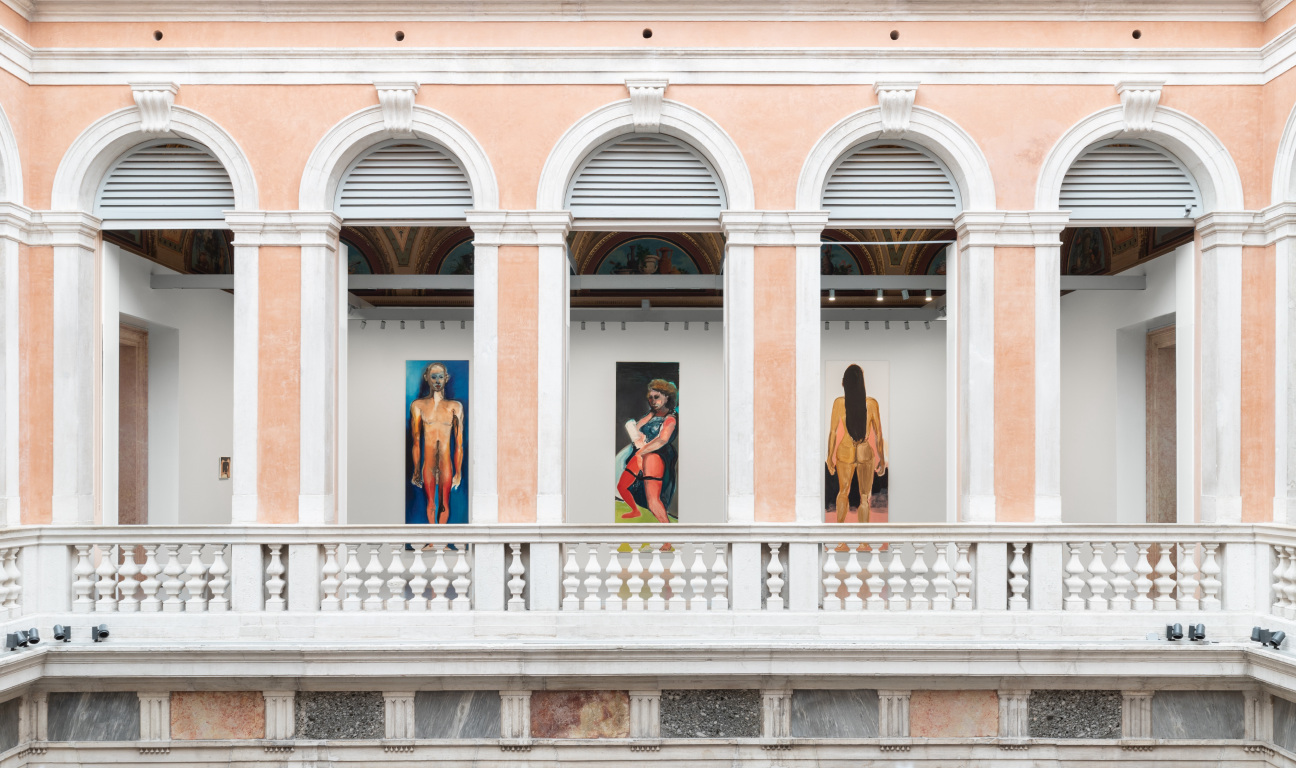 Marlene Dumas at Palazzo Grassi
If you have more time than that, drop by Francois Pinault's place, also known as Palazzo Grassi. This immaculately restored palace tends to put on life-changing shows with its blue-chip budget and marble theater. Usually reserved for showman-style practices, this year's exhibition features Marlene Dumas whose life-sized portraits—while not exactly quiet—favor the possibility of intimate encounters. The tension between the decorative nature of the Palazzo's architecture itself and the immediacy of Dumas's brooding, dripping, moping, melting strokes adds something to the viewing experience that cannot be replicated in the hygiene of a white cube. Dumas is punk on full view. Let the dark glamor roll when you stop next door at the Palazzina where you can sip your martini in the villainously delicious embrace of Phillipe Starck's Lynchian future.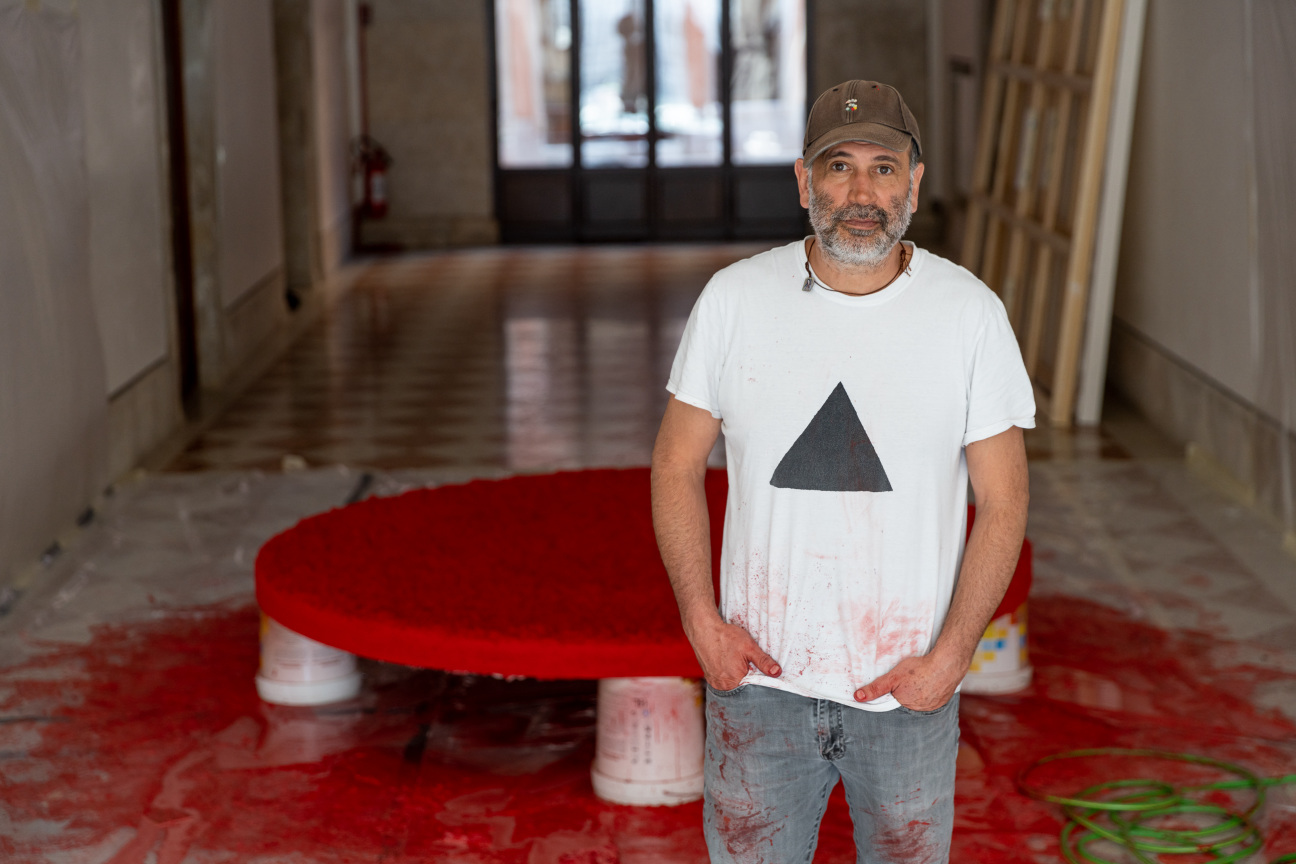 Bosco Sodi at Palazzo Vendramin Grimani
It must have been easy for artist Bosco Sodi to get used to working on the Grand Canal. After all, the artist's studio in Red Hook, Brooklyn has huge doors onto the water. Perhaps it is this connectivity that makes the painter and sculptor's Fondazione dell'Albero d'Oro-sponsored residency in Venice so alluring. He spent the winter in the city preparing—living out Nicolas Roeg's Don't Look Now-spiked fantasies?—as well as creating new works that stand alongside a substantial survey of wall and floor pieces. Once you take the time to peek into the pigmented peaks and valleys of Sodi's alien terrains, find your own crevice of the canal outside of Vino Vero to hole up with cicchetti and a glass of natural wine.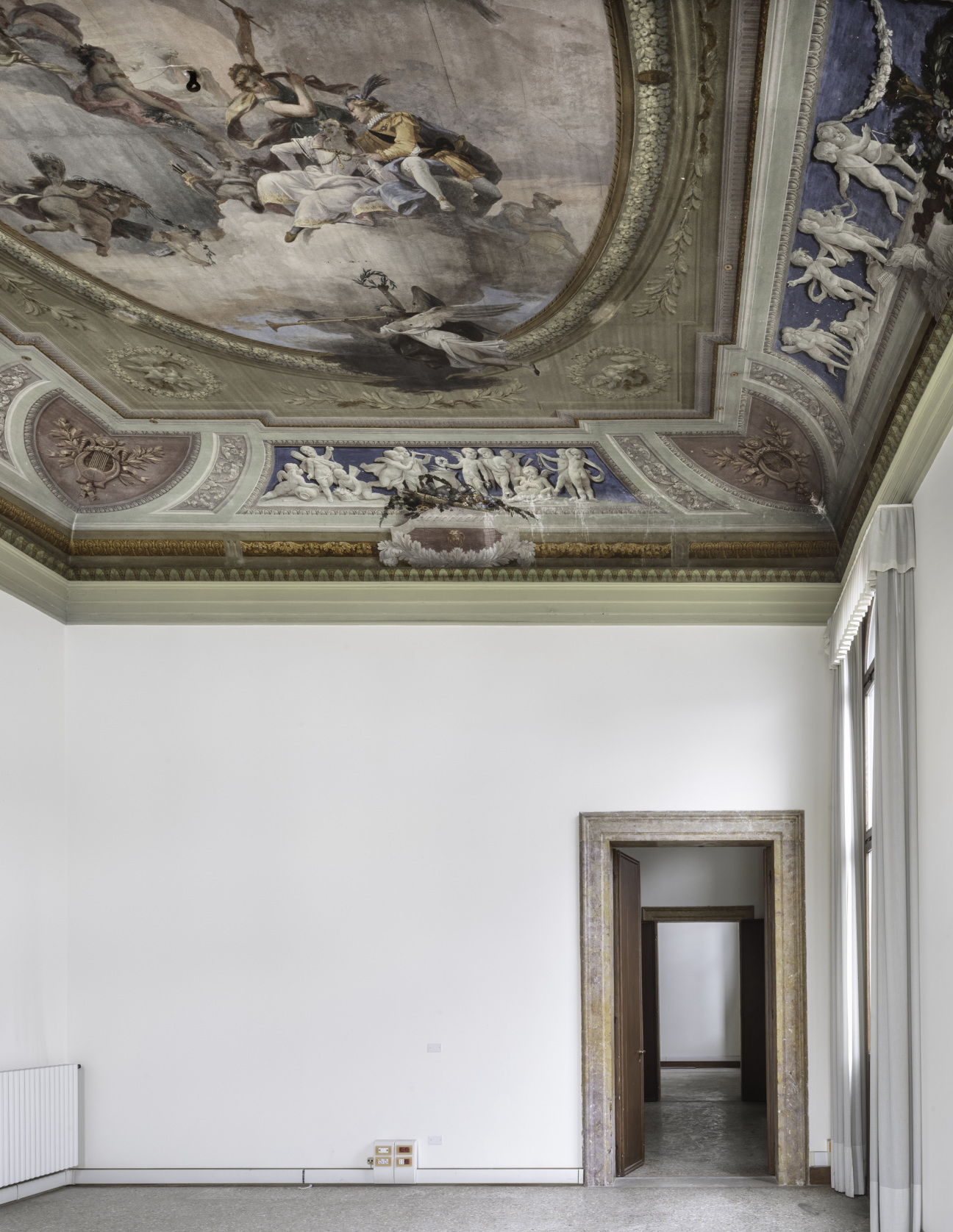 Sterling Ruby at Berggruen Arts and Culture at the Palazzo Diedo
We are going to leave Sterling Ruby in Venice when everyone hurries home for the New York fairs, but we trust he is in safe hands with the Berggruen Arts and Culture team as his hosts. The billionaire-backed institute has put the Los Angeles multihyphenates up in the historic Palazzo Diedo for a year of architecture-advantageous experimentation. The first leg of it, a façade-altering installation, is worth a gawk. See it as you head out of town. It's right across from the train station. It can bid you arrivederci.
Sign Up for the Cultured Newsletter
Sure, we can be close friends. Unfiltered access awaits.